TV Jones Pickups
Supreme Feel - Supreme Tone
There's a Spectra Sonic for Everyone
Spectra Sonic Supreme
- Laser Blue Metallic -

The Vintage T-Armond Tone for Any Guitar
Check out what our Customers are Saying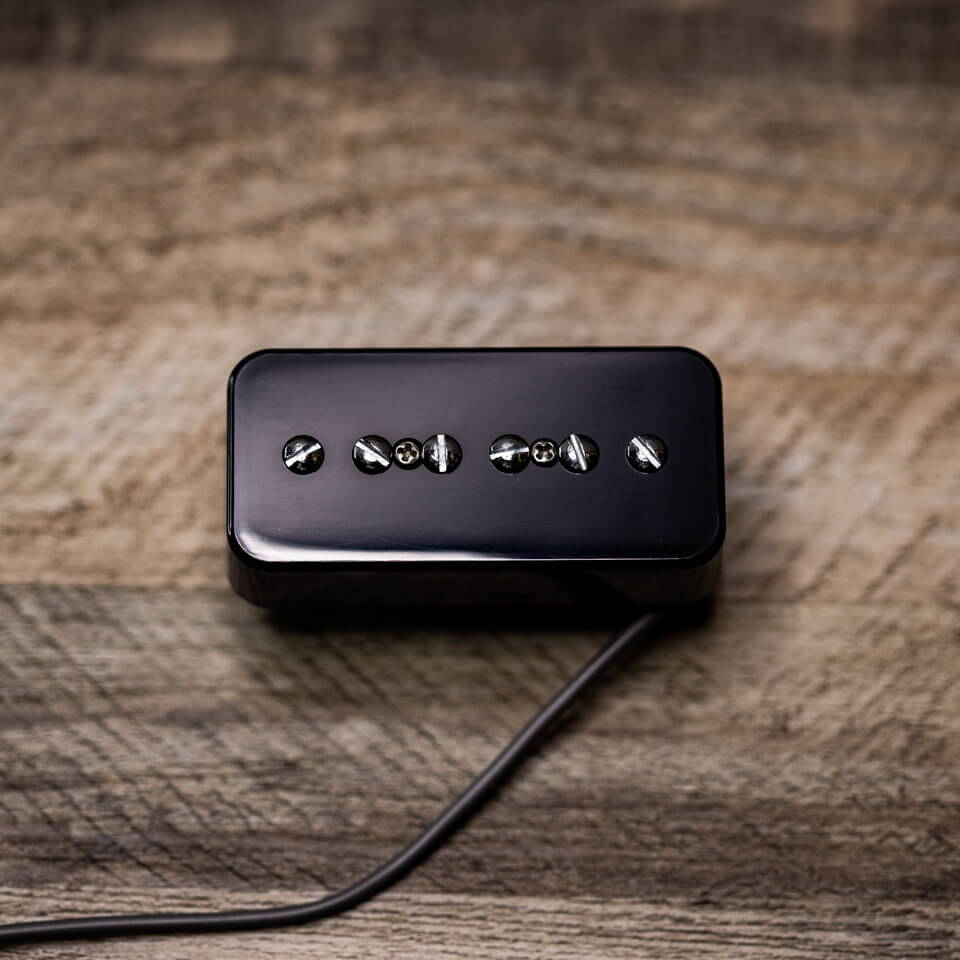 T-90 in the No Ears Mount
"Excellent sounding pickups"


These are slightly hotter than TV Jones Classics filtertrons, but still vintage sounding and not at all hot. A nice musical midrange, very balanced across the strings. Very hard to get a bad sound out of these. My favorite pickups for Gretsch.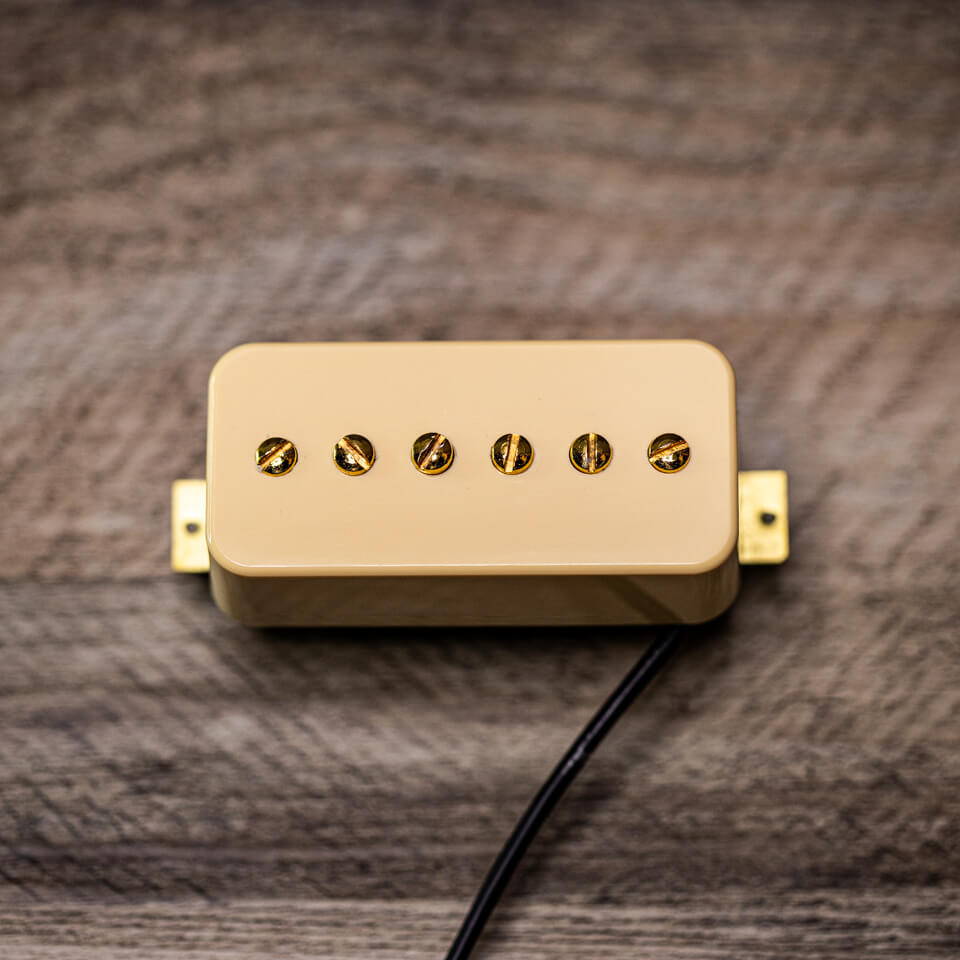 T-90 in the English Mount
I expected this pickup to be amazing in my new build LP jr. style guitar, but I am more impressed than I expected to be. It has aggressiveness, but tons of subtle flavor and clear spankin' goodness. So glad I chose this unit :)
---
Nothing much else to say that hasn't been said: this guitar sings, and it is certainly the best guitar I've had and that I've ever played on. The brass bridge certainly offers more spark. I thought it'd be heavy with the full tail Bigsby but the chambered body makes it easy on the shoulder and back and is oddly ergonomic for such a big body.
I got the plum one and it is of sheer beauty. I carefully inspected it for any defects and couldn't find any (not that I wanted to), the paint job and the binding are stellar.
I usually enjoy the tummy-cut and the arm-cut on guitar bodies, never been a fan of Les Pauls or archtops, but the SpectraSonic makes it very easy to play without cutting in your forearm.
I bought it because I'm a die-hard Rocakbilly and TV Jones fan and wanted THAT sound BUT this guitar can do anything (ok, maybe not for metal). I already had his pickups on a few of my guitars and decided to take the plunge with a SpectraSonic Supreme. While it wasn't cheap, it certainly is the best investment I've made for a musical instrument and I am sure it will serve me well for many years to come.
Before considering the household names of 6-strings, be sure to give this one a chance, you won't be disapointed.
---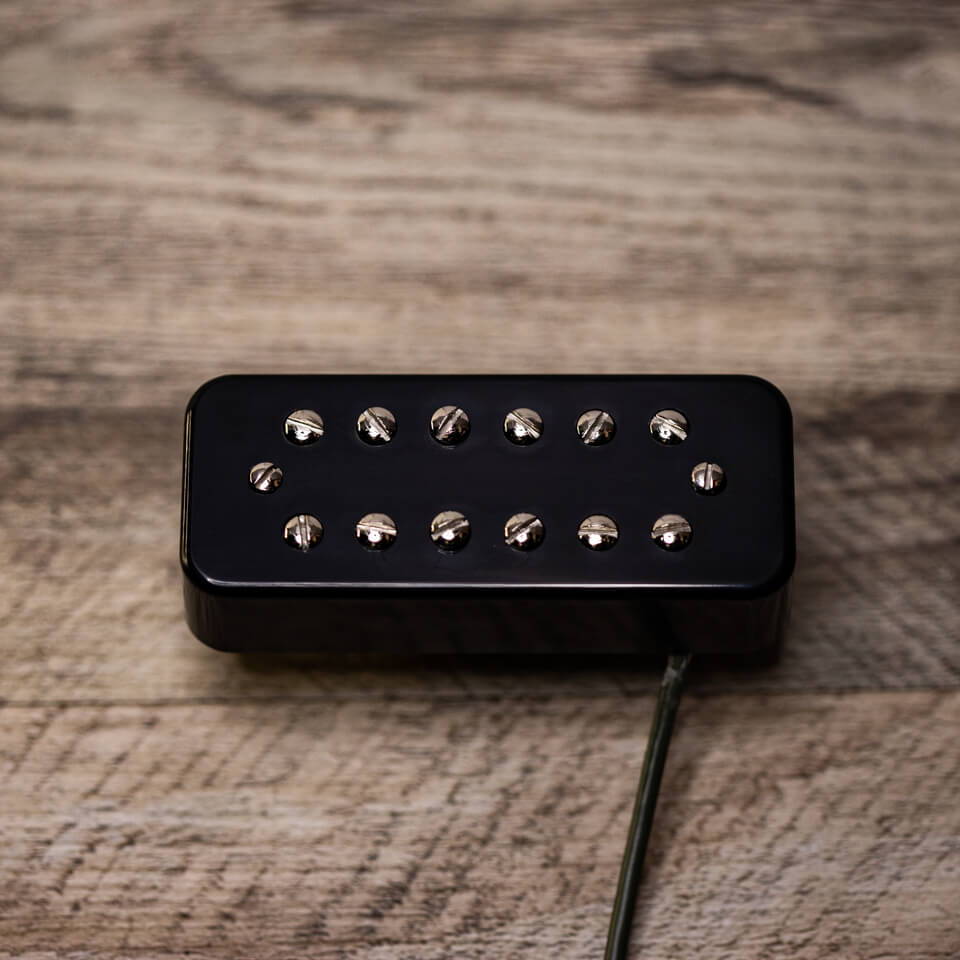 TV Classic in Soapbar Mount
I have a Gibson Firebird Special with P90's and like all modern Gibson's I have played lately the pickups were horrible. Noisy, Harsh, Distorted in the wrong way and with little to no dynamics.
I installed the TV Jones Classics (P90 soap bars) in the the bridge and The neck (as well as a vibramate and B5 Bigsby) and viola!! Smooth sustain but not too compressed, clear but not icy pick treble, dynamic bass response without being boomy. Perfection!
The next time I decide to upgrade another guitar I will be buying a TV Jones brand pickup.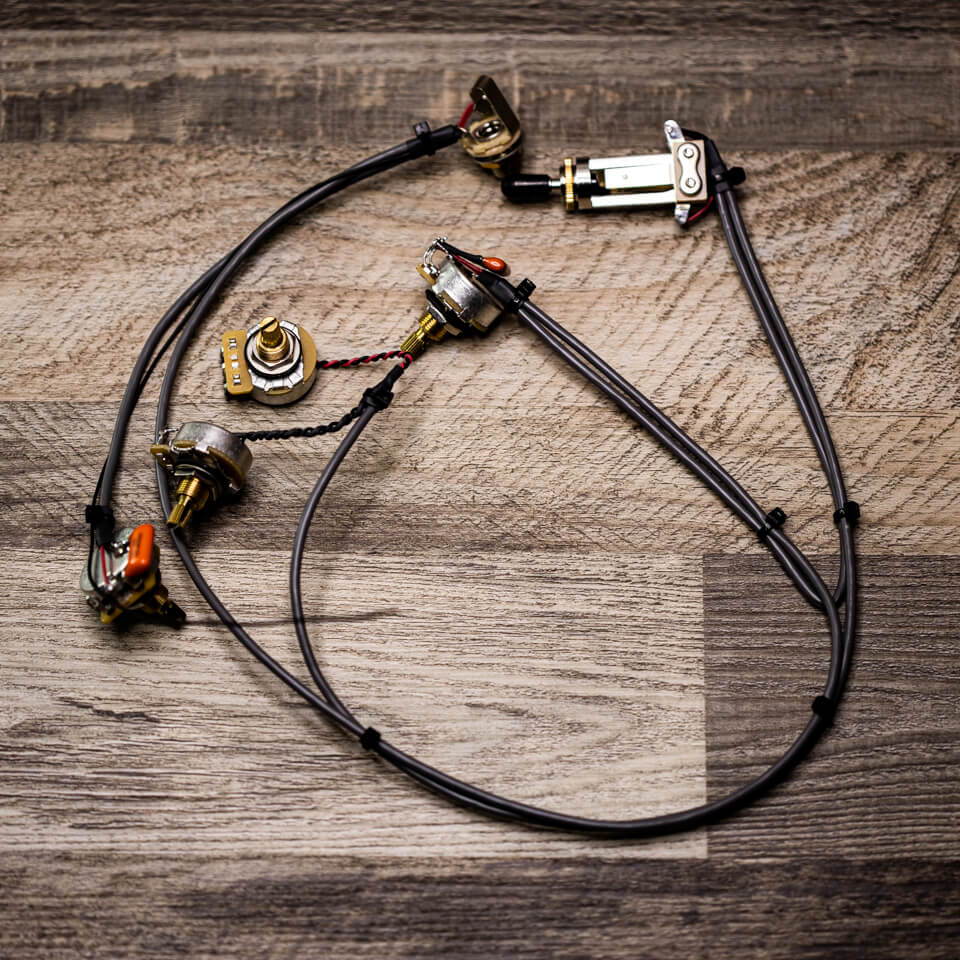 'm really happy with my project Electromatic. A Magna'tron in the neck, Classic Plus in the bridge. The final piece, the TV Jones harness. Real easy install as the soldering was done outside of the guitar and installed quickly with the installation set. I only had to enlarge the pot holes with a hardware store reamer and splice the ground wire to the string ground and the job was complete. Incredible customer service in addition to resources that help with the install as well. In comparison to the stock wiring mess, the noise disappeared and clarity and tone noticeable.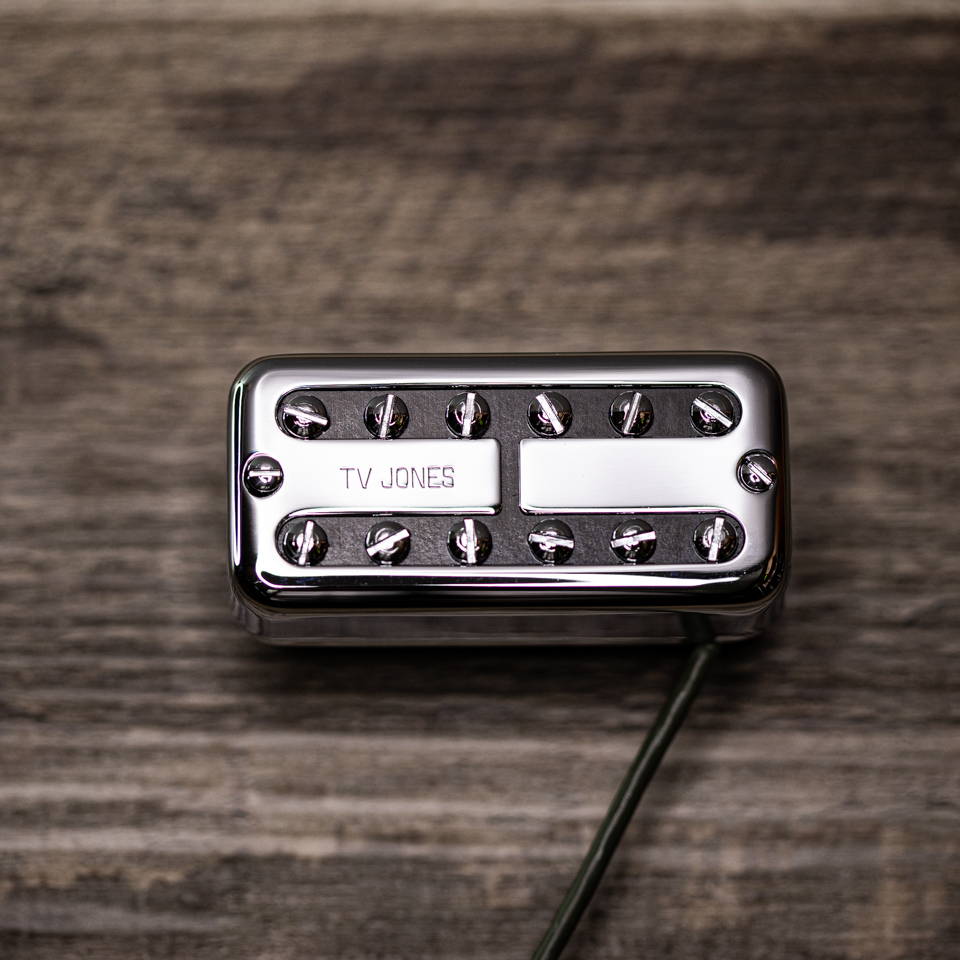 TV Classic in Universal Mount
One of my favorite pickups. I have had about five guitars over the last twenty years in which I have put TV Jones filtertron style pickups. The classic plus is the perfect match to a classic in the neck position. These pickups have an indefinable "three dimensional" quality that sets them above all other tron style pickups and really puts them in their own separate category. The universal mount system is clever and gives alot of flexibility if you want to move the pickups to another guitar - goes from traditional Gretsch filtertron wood mount to suspended gretsch mount to full size HB route mount with the optional TV HB pickup ring. Buying this blemished model saved me a 1/3 off standard price and basically looks like it would look after a few months of play anyway, so to me a terrific deal. Thanks for a great pickup which has been one of my personal favorites for the past two decades.
---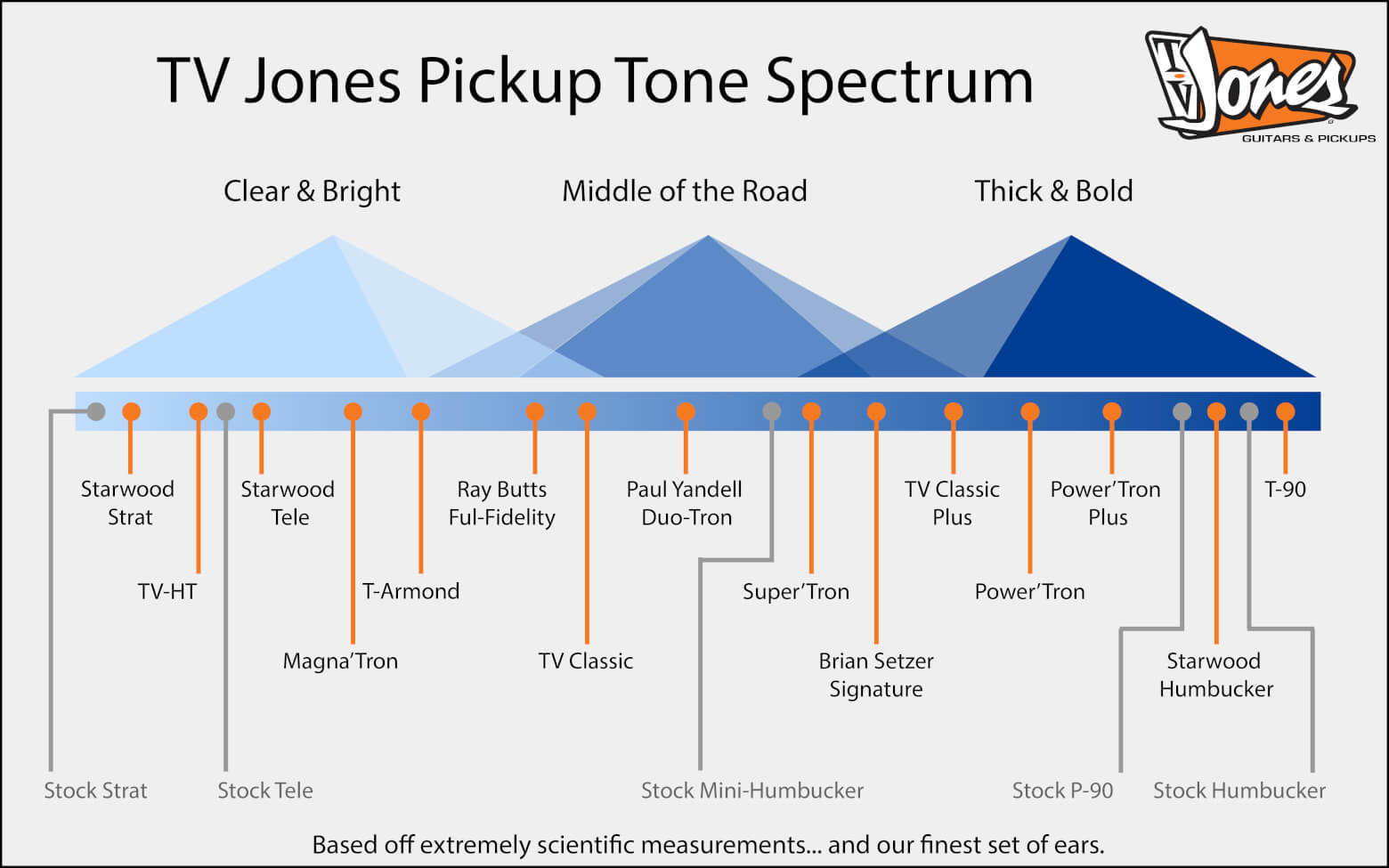 Gretsch 5120 Modification
One of the most popular Gretsch modifications that we get daily phone calls about is upgrading the G5120 Electromatic from the stock Gretsch humbuckers to TV Jones TV Classic Filter'tron™ pickups. We'll answer a lot of questions here.
---
The Story of TV Jones....
---